Hey mama's! One of my favorite stores, Loft is having their BFF sale right now – 40% off full-price styles and 50% off of sale styles! In my opinion, they are one of my favorite retailers that have the best clothes for the "working mama" who still wants that comfort and quality. A lot of their pieces are great for dressing up at work and throwing on a casual t-shirt with on your day off. I have partnered with Loft and put together a few of my favorite items right now. Loft also offers the option to order online and pick up in store.  This is awesome because it allows you a chance to try on the clothes and makes returns much easier.
They also have great maternity clothes! I bought so many maternity clothes from Loft when I was pregnant with Brady! I have also shared a few favorite pieces of maternity clothes below for all of you prego mama's!
Side note: I always size down in their pants and usually wear a small or medium in their tops. Tops run pretty true to size so.  Don't forget to check out their sale using one of the links in this post. 🙂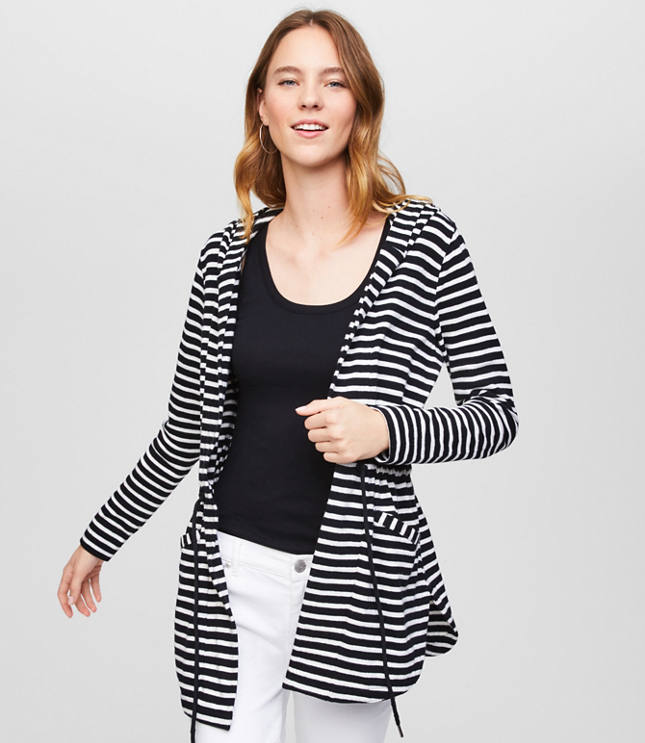 1. 
LOFT Striped Hooded Drawstring Cardigan
This hooded drawstring is so versatile! You could wear it with a white t-shirt and some distressed jeans or dress it up with a black sling dress and flats!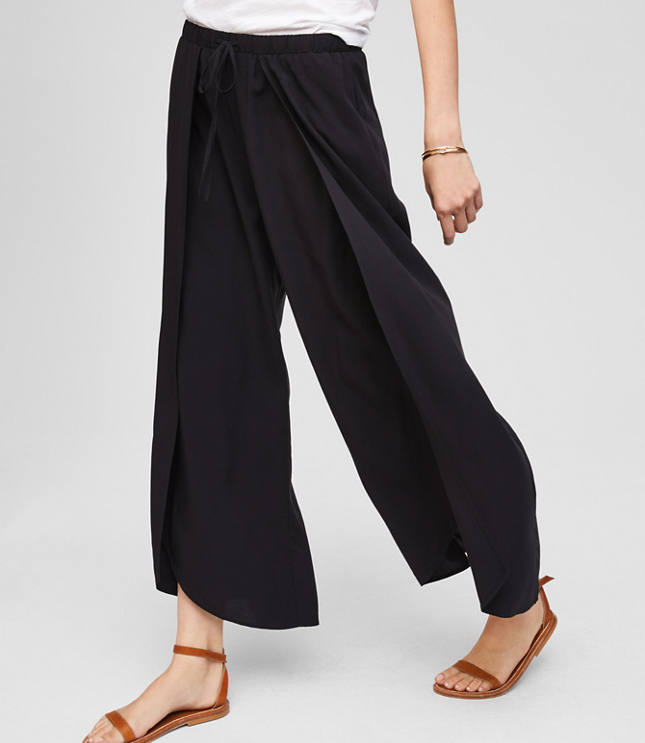 2. LOFT Beach Slit Front Wide Leg Pants
These pants are amazing and so cute and comfortable! I literally need one in every color. You can dress these up with some cute wedges or go casual with some sandals and a white t-shirt! Update: These are sold out! Bummer. Keep checking back though!
These are awesome because you can wear them with literally everything! Every mama needs a pair of these in her life this summer!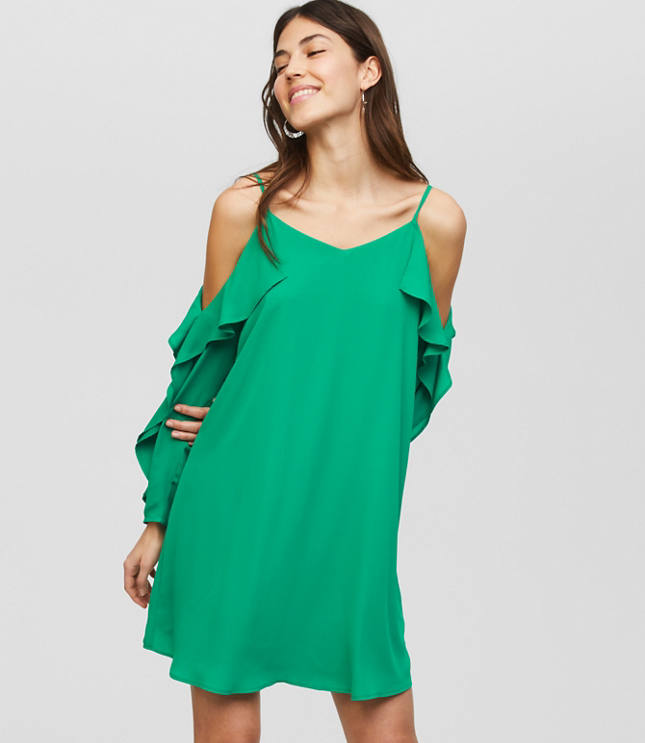 4.
LOFT Strappy Cascade Swing Dress
All of you mamas who have weddings this summer.. This dress is gorgeous on! It is also roomy so it hides that after baby bump if you have one! Snag it fast – only a few sizes left! 🙂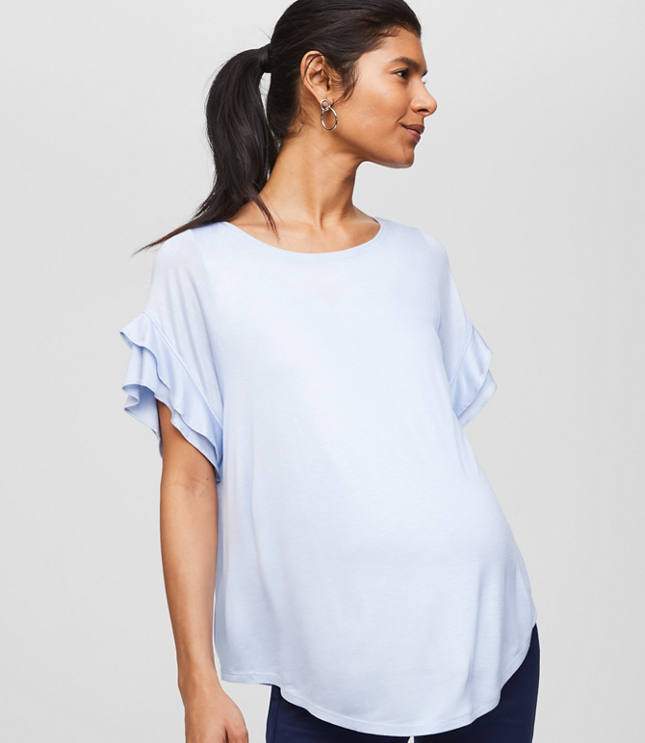 5.LOFT Maternity Flutter Cuff Tee
All pregnant mamas- How cute is this top?! Throw on a black blazer with it and wear it to work and throw on those leggings with it when you get home.. it is the perfect casual/dressy piece you need in your wardrobe!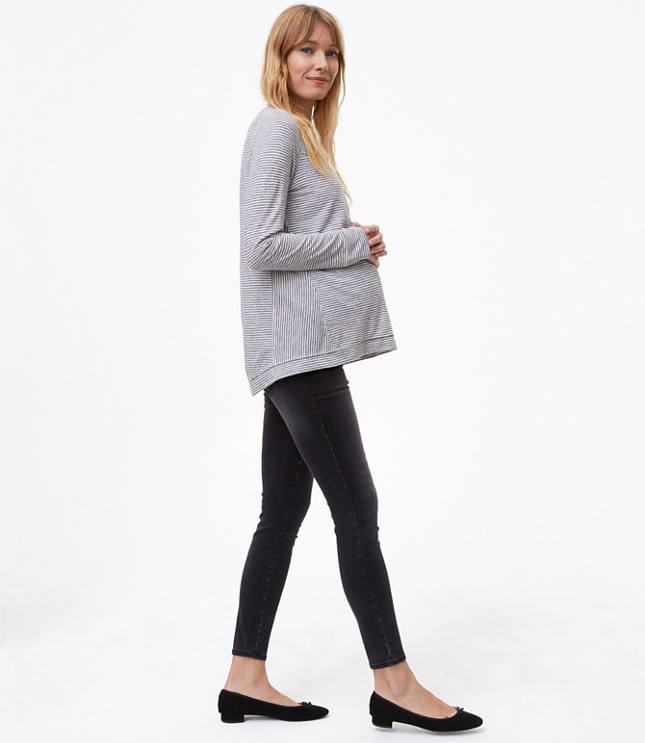 6. 
LOFT Maternity Frayed Skinny Jeans in Washed Black
All pregnant mamas- you also need these.. trust me! Only a few sizes left!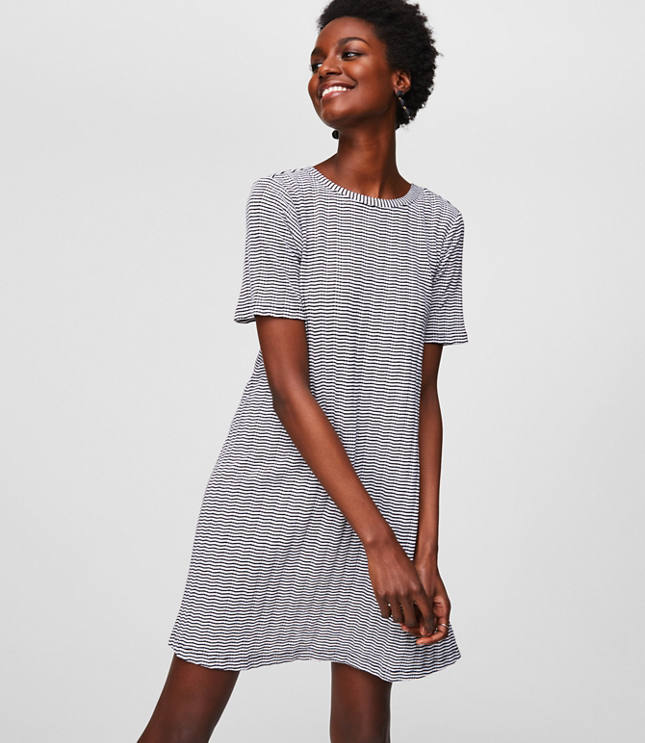 7. LOFT Bow Back Short Sleeve Swing Dress
This dress is simply amazing! So soft and you can wear it with a blazer to dress up for work or a jean jacket and flats on the weekend when you get out of those leggings!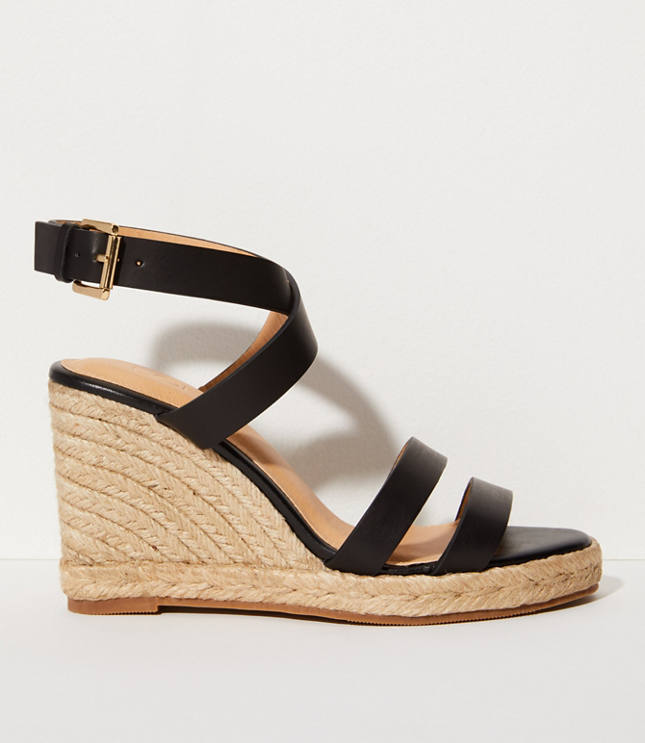 8. LOFT Criss Cross Espadrille Wedge Sandals
I love these wedge sandals! It is so hard to find a good pair in black and these are classic and so cute! They also come in brown. I want both! 🙂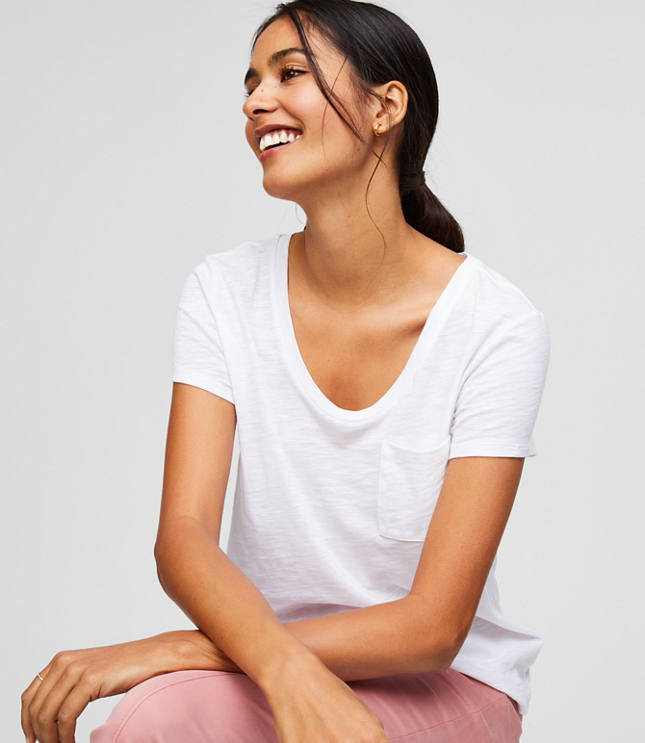 9. 
LOFT Vintage Soft Pocket Tee
This classic Tee would be so cute with distressed jeans or with your black leggings and a denim jacket!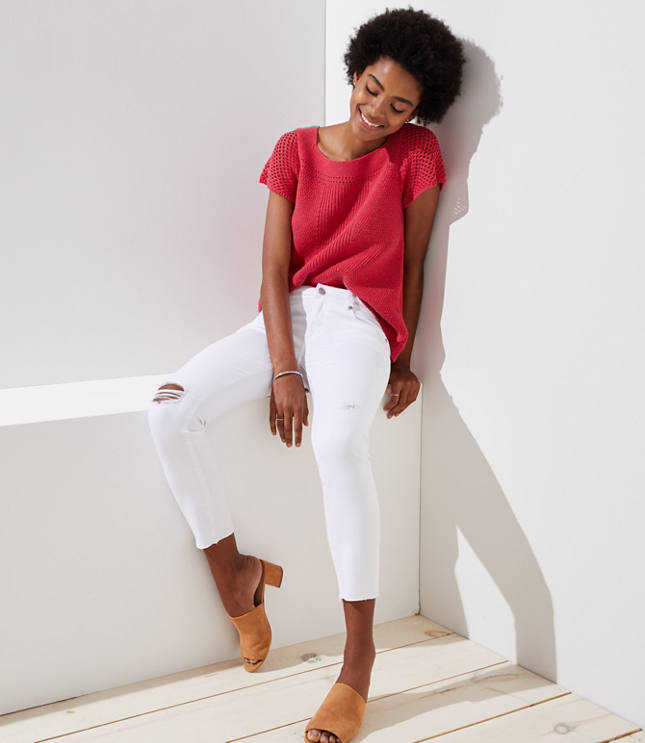 10. LOFT Tall Modern Destructed Skinny Crop Jeans in White 
A summer necessity! These distressed white jeans are so cute! Would be great with just a t-shirt and the double strap sandals above.
Hope you all loved my picks for Loft's BFF sale! Make sure you check it out soon and please shop using my links in this post! 🙂 All opinions are my own. 
XoXo- Julie